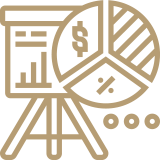 Cattanach Hindson Sutton VanVeldhuizen LLP Provides Corporate & Commercial Legal Services in Markham
Our business clients range from sole proprietors to companies that conduct business all over the world. We handle all types of business and corporate matters, from incorporating a company to selling a business.
It is always a good idea to obtain legal advice before you enter into an agreement for a new business relationship. It is always a good idea to put an exit strategy in place in case a business relationship breaks down. This will save you significant headaches and money if things do not go according to plan.
Services include:
Incorporations and Dissolutions
Commercial Litigation
Buying or Selling Shares/Assets of a Business
Corporate Advice to Management
Corporate Reorganization
Annual Minutes and Minute Book Updates
Shareholders' and Partnership Agreements